We're dedicated to our health system clients. In fact, 70% of our TPA clients are health systems.
A health system's first mission is to keep people happy and healthy. This goal is why employers and health systems need to work collaboratively to deliver the quality care and experience that plan members want and need. That's why we're here. We'll help you find new opportunities to grow, improve domestic utilization, and achieve margin enhancement.
Our continuum of solutions can help you:
Grow through new opportunities with key local employers, increased domestic utilization among your own employees, and participation in our Contigo Health Centers of Excellence 360™ program.
Manage your health system's employee health benefits plan expertly to help you meet your distinct plan goals.
Save and control costs with your own employees and make your provider-sponsored health plan more competitive.
Introducing Catavert™ stop-loss
Introducing Catavert™ stop-loss. Catavert, LLC, and Contigo Health, LLC, are both part of Contigo Health Holdings, LLC. Catavert was born out of the healthcare industry and offers stop-loss products to help protect your health system's own employee health plan and your payvider offering against catastrophic financial loss resulting from extraordinary healthcare claims. This empowers all to operate with confidence because Catavert was designed by health system experts and specifically tailored to health systems and their unique needs.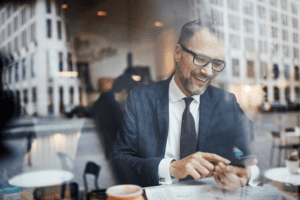 What Catavert Delivers:
Market-leading rates.
Protection for your self-insured health system.
Flexible coverage options, contracting terms, and discounts.
Join us as we change the face of healthcare.
Introducing ConfigureNet™, a better provider network solution for your employer-sponsored health plan.