Our innovative orthopedics program is a clinically led, complete approach to care.
When a person suffers from an orthopedic issue, they may experience days filled with pain and limitations to their mobility. This in turn can lead to other physical and mental health issues that impact both their personal and professional lives. We designed our orthopedic program to be forward thinking and innovative, helping guide health plan members through their entire health journey to recovery.
Now they'll have access to a single, comprehensive, evidence-based orthopedic program that includes hip, knee, and spine care. And the best part? Plan members never have to go it alone.
Members receive a thorough approach to individual care plans, which can include nonsurgical care (such as physical therapy and nutrition) and surgical optimization (that prepares surgery-appropriate patients). This orthopedics program was designed and implemented to enhance a health plan member's mobility in the most pain-free way possible, whether they receive surgical or nonsurgical treatment.
All of these services are offered as bundles for ease of administration, accountable utilization, and more predictable healthcare costs, making it easier for employers to help get their people back to living their best lives possible.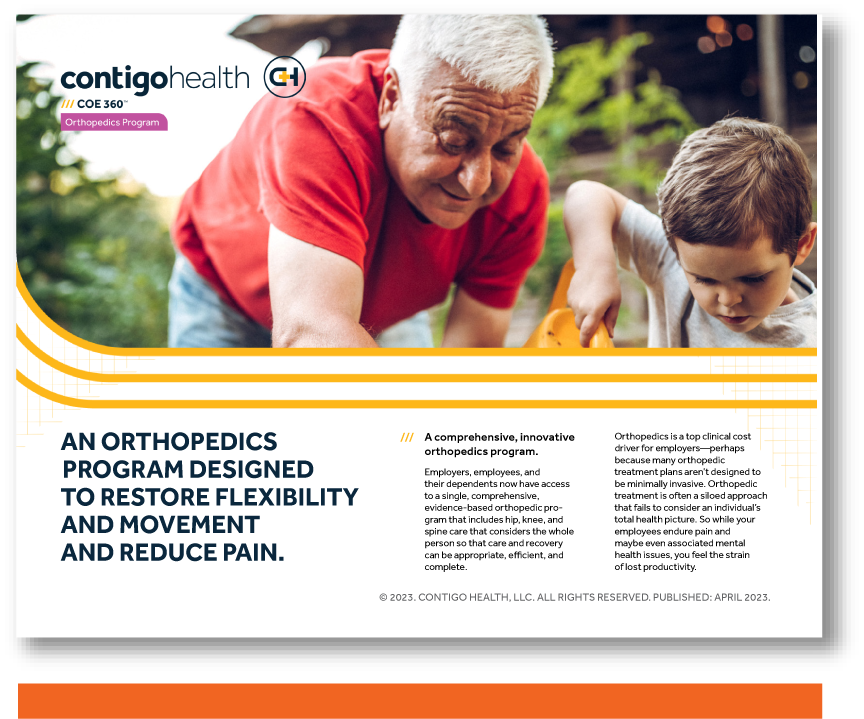 Learn how our orthopedics program helps people get back to leading a better life.
DOWNLOAD NOW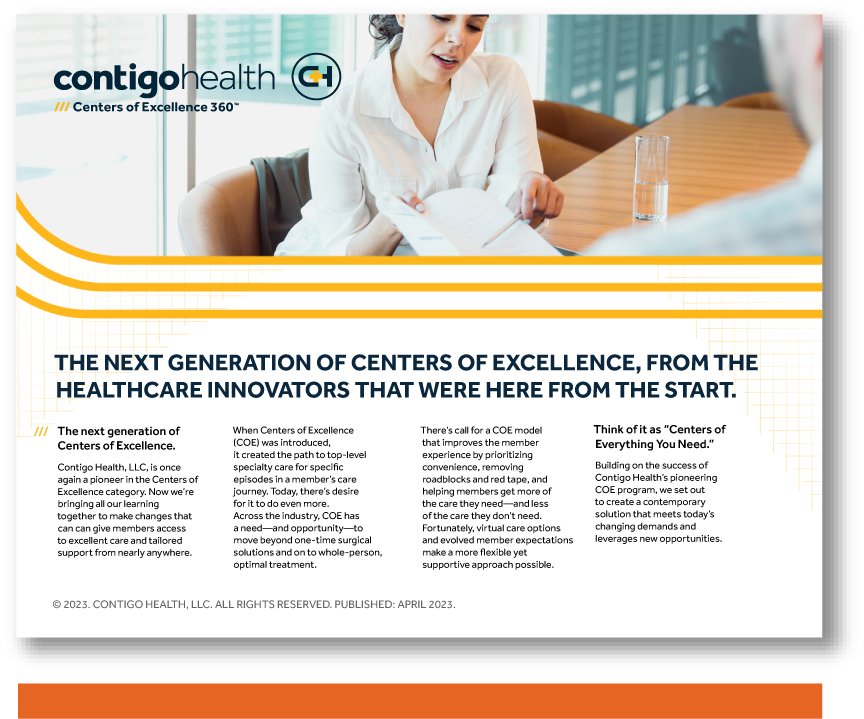 Learn more about Contigo Health Centers of Excellence 360™.
LEARN MORE
© 2023. Contigo Health, LLC. All rights reserved.