We're here to help ensure everyone receives the best care possible.
When a person is facing a cancer diagnosis, they're going to have to make some of the most important decisions of their life. Our cancer program gives them a powerful advocate in their corner.
No matter where a member lives and works, they can have access to leading experts in the field, from across the country. Working alongside the member's current care team, we help members navigate the complexities of cancer care from the comfort of their home.
We're here to help health plan members access the right diagnosis and the right care plan to make informed decisions throughout their care journey. Health plan members can choose between virtual expert opinion or an in-person evaluation at a National Cancer Institute (NCI)–designated facility.
If the treatment plan requires health plan members to travel out-of-market for treatment, the Contigo Health Centers of Excellence 360 Cancer Program™ will support them by arranging and covering travel expenses.
Employers need better cancer solutions that advocate for health plan members while helping to mitigate their own financial risk. The COE 360 Cancer Program helps to protect the lives of the people that matter most, with a bundled-cost approach that also protects employers.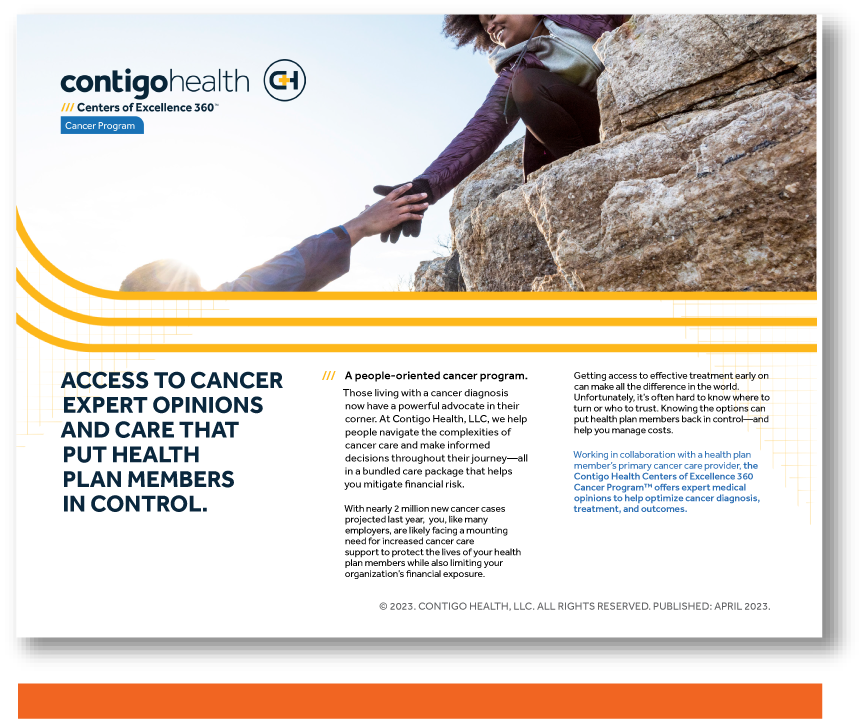 Learn more about the future of individualized cancer care.
DOWNLOAD NOW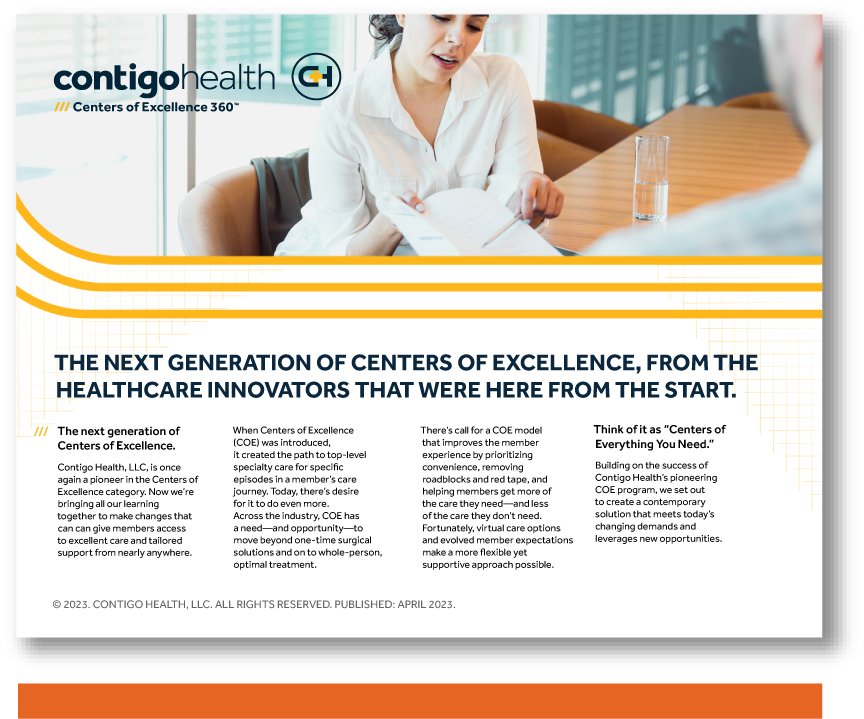 Learn more about Contigo Health COE 360.
LEARN MORE