At Contigo Heath, LLC, we are re-envisioning healthcare to be simpler and more transparent, with access to care that creates value and supports health plan members throughout their health journey. We do that while also committing to be a trusted ally in healthcare financial sustainability, helping to address the need to better control and predict costs for all.
As a subsidiary of Premier, Inc., Contigo Health® is leading the way to financially sustainable healthcare. We are a health benefits platform that leads direct-to-employer and direct-to-provider relationships and is relentlessly focused on revolutionizing healthcare through appropriate, cost-effective, transparent, and thoughtful benefits design. Our Contigo Health products include ConfigureNet™, with over 900,000 network providers across 4.1 million U.S. locations, Sync Health Plan TPA, Payvider Activation, and Centers of Excellence 360.
Mission
We're on a mission to rebuild an ecosystem that can provide better healthcare for all.
Value Proposition
We are relentlessly focused on revolutionizing healthcare through affordable, transparent, comprehensive access and thoughtful benefits design.
Values
Ingenuity.  Transparency.  Knowledge.  Entrepreneurship.  Candor.  Love.
The Contigo Health® ADVANTAGE
We're driving collaboration between employers and providers.
We're bringing transparency to the industry.
We're an ally in controlling cost.
We're simplifying the healthcare experience.
We're creating access from coast to coast and community to community.
We're improving outcomes and creating value along the care journey.
History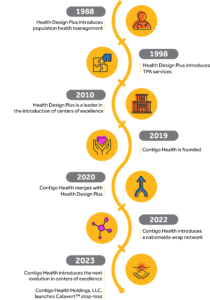 We're always backed by the strength of Premier, Inc.
Premier, Inc., is on a mission to improve the health of communities and is connected to over 4,400 U.S. hospitals and health systems, more than 250,000 alternate sites, and other provider organizations. As a consolidated subsidiary of Premier, Contigo Health is driven by the same spirit of collaboration. We create positive healthcare change and help provide access to cost-effective and high-quality care for all.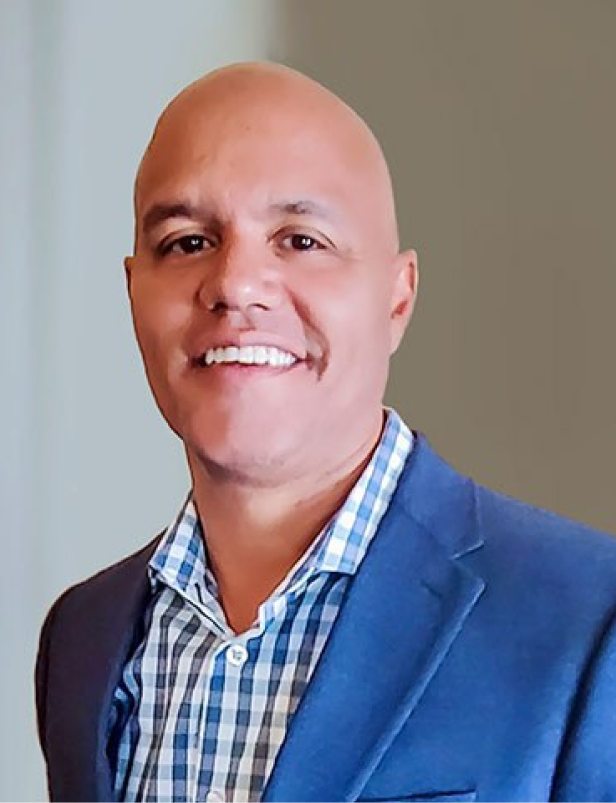 John Strickland

President & CEO
John Strickland leads Contigo Health as President & CEO with a focus on driving health benefits collaboration between health care providers and employers. John previously served as Contigo Health's Chief Operating Officer & Chief Technology Officer. Prior to joining Contigo Health, John led the growth of HDP as its President from 2011 until the Contigo/HDP merger in 2020. During his tenure with HDP, John oversaw unprecedented organizational growth across all lines of business. The company progressed to include an impressive client roster, leading centers of excellence provider network,  and strong customer satisfaction. His insightfulness and innovative nature drove the many advancements instrumental in establishing Health Design Plus as a leading innovator of health and benefits management solutions. He has over 30 years of experience in health benefits management. Prior to Health Design Plus, John was an executive with a leading benefits management software development company. He holds a bachelor's degree from the W.P. Carey School of Business at Arizona State University and is a member of multiple charitable organizations.