At Contigo Heath, LLC, we are re-envisioning healthcare to be simpler and more transparent, with access to care that creates value and supports health plan members throughout their health journey. We do that while also committing to be a trusted ally in healthcare financial sustainability, helping to address the need to better control and predict costs for all.
As a subsidiary of Premier, Inc., Contigo Health® is leading the way to financially sustainable healthcare. We are a health benefits platform that leads direct-to-employer and direct-to-provider relationships and is relentlessly focused on revolutionizing healthcare through appropriate, cost-effective, transparent, and thoughtful benefits design. Our Contigo Health products include ConfigureNet™, with over 900,000 network providers across 4.1 million U.S. locations, Sync Health Plan TPA, Payvider Activation, and Centers of Excellence 360.
Mission
We're on a mission to rebuild an ecosystem that can provide better healthcare for all.
Value Proposition
We are relentlessly focused on revolutionizing healthcare through affordable, transparent, comprehensive access and thoughtful benefits design.
Values
Ingenuity.  Transparency.  Knowledge.  Entrepreneurship.  Candor.  Love.
The Contigo Health® ADVANTAGE
We're driving collaboration between employers and providers.
We're bringing transparency to the industry.
We're an ally in controlling cost.
We're simplifying the healthcare experience.
We're creating access from coast to coast and community to community.
We're improving outcomes and creating value along the care journey.
History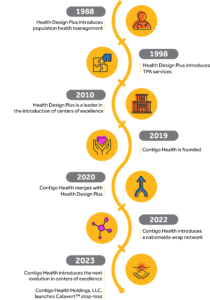 We're always backed by the strength of Premier, Inc.
Premier, Inc., is on a mission to improve the health of communities and is connected to over 4,400 U.S. hospitals and health systems, more than 250,000 alternate sites, and other provider organizations. As a consolidated subsidiary of Premier, Contigo Health is driven by the same spirit of collaboration. We create positive healthcare change and help provide access to cost-effective and high-quality care for all.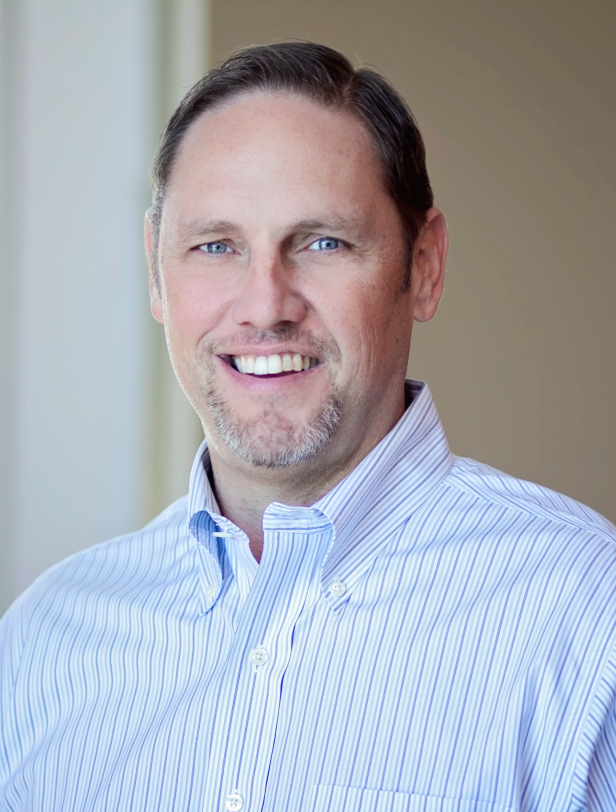 Steven Nelson
President & CEO
Steven Nelson leads the Contigo Health team as President and was one of the leaders who initiated the strategy behind Contigo Health within Premier, Inc. Before joining Premier, Nelson was a leader at Anthem Inc., where he served as Vice President of Strategy and Planning and COO of Anthem's diversified business group. Prior to joining Anthem, Nelson led strategy, product, and marketing at Highmark Blue Cross Blue Shield and helped to build Allegheny Health Network, a provider entity consisting of seven hospitals, 2,000 doctors, and various other facilities. Nelson has a deep and personal commitment to giving back to his local community as well as the global community, including leading charity work in Haiti. He holds a bachelor's degree from the University of Pittsburgh and a master's degree from Ohio University. He and his family reside outside of Pittsburgh in Gibsonia, Pennsylvania.