Meet ConfigureNet™, our provider network.
The best way to keep your health plan members happy and your bottom line in check is through ConfigureNet Out-of-Network Wrap™ and claims repricing capabilities. Realize savings for both the health plan and the members. ConfigureNet delivers savings and broad, comprehensive coverage for self-ensured employers across all 50 states. Download the ConfigureNet Out-of-Network Wrap sell sheet here.
What ConfigureNet delivers:
900,000 providers in 4.1 million locations coast-to-coast
Benefits from pre-negotiated contracts that drive savings
Network solutions specifically configured to meet the needs of your health plan and members
Getting started is as easy as one, two, three.
We offer a complimentary savings analysis* to demonstrate the value available from our solution. It's a straightforward process.
Together we will:
Analyze your existing out-of-network claims data for the past year.

Provide you with the savings opportunity and a quote.

Implement the agreement to help make the switch easy and frictionless.
*Terms and conditions apply.
Contigo Health® is dedicated to continuous improvement and customer satisfaction. More ConfigureNet products are coming soon to meet your needs.
Payvider Activation
See how health systems can build and grow their own payvider product with minimized risk through our Contigo Health Payvider Activation™ solution.

Finally, a stop-loss product that provides confidence as much as coverage.
Introducing Catavert™ stop-loss. Catavert, LLC, and Contigo Health, LLC, are both part of Contigo Health Holdings, LLC. Catavert was born out of the healthcare industry and offers stop-loss products to help protect your health system's own employee health plan and your payvider offering against catastrophic financial loss resulting from extraordinary healthcare claims. This empowers all to operate with confidence because Catavert was designed by health system experts and specifically tailored to health systems and their unique needs.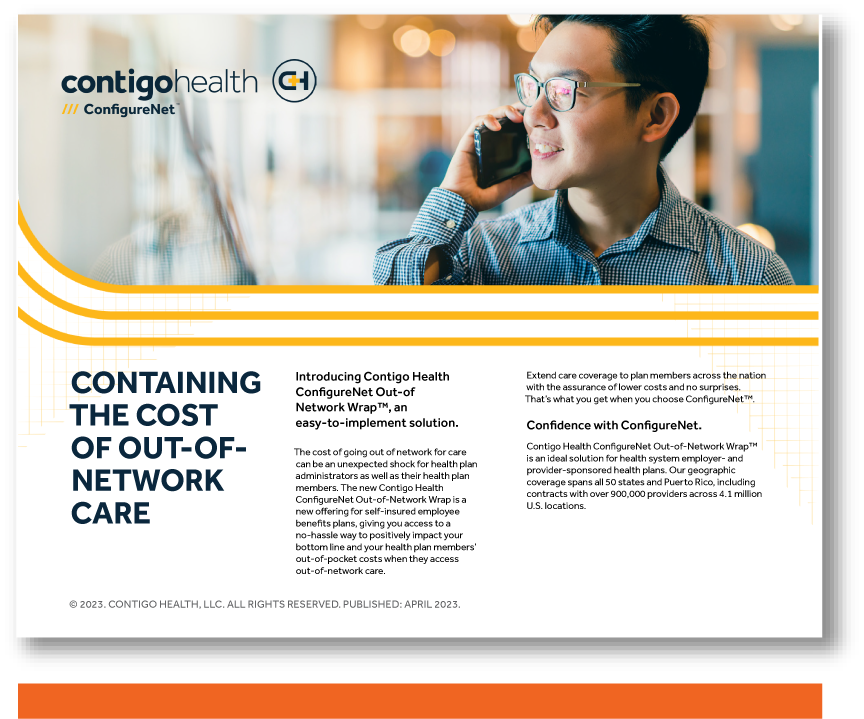 Learn more about ConfigureNet™.
DOWNLOAD NOW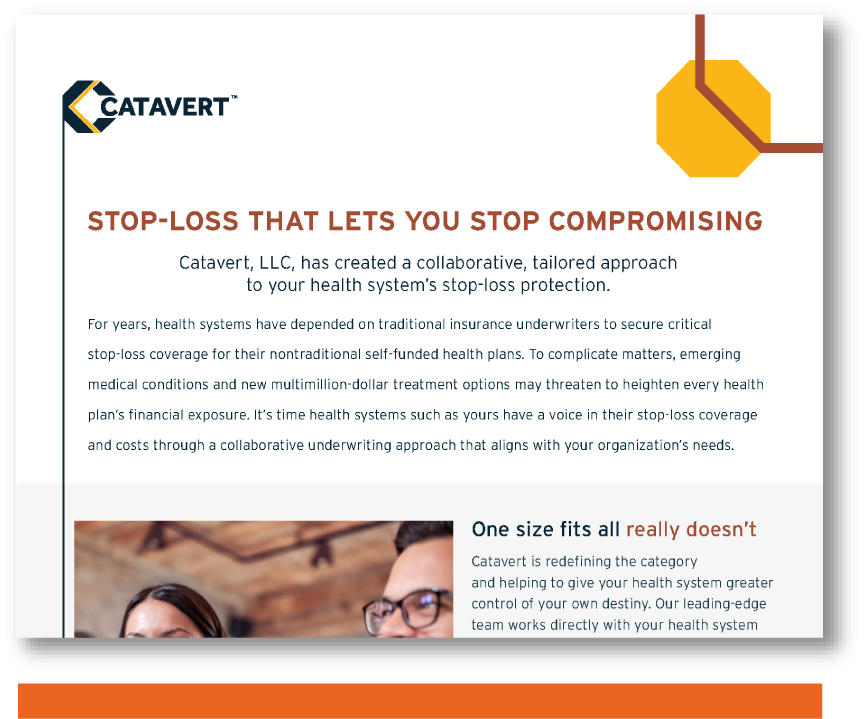 Learn more about how Catavert stop-loss solutions can help.
DOWNLOAD NOW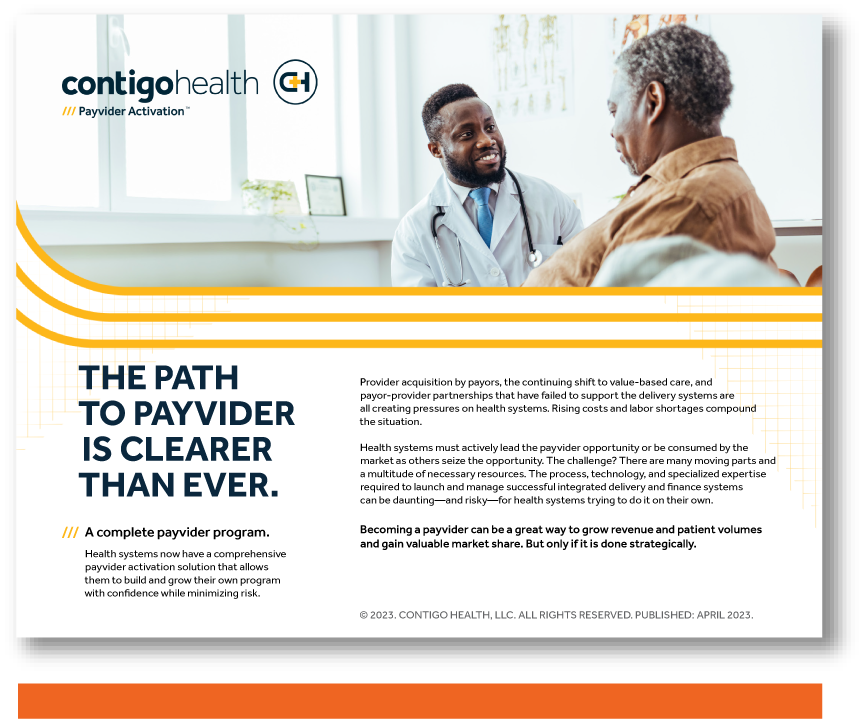 Learn how Contigo Health is enabling health systems to grow.
LEARN MORE